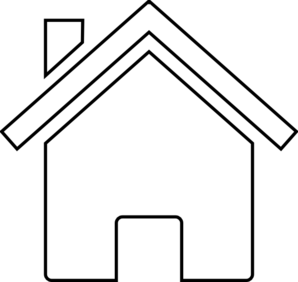 ABIDE
I ended up in Jeremiah this week. The people ask Jeremiah to ask God what they should do in a difficult situation. After promising to do whatever God says, Jeremiah returns with this good news:
9

And said unto them, Thus saith the

Lord

, the God of Israel, unto whom ye sent me to present your supplication before him;


10

If ye will still abide in this land, then will I build you, and not pull you down, and I will plant you, and not pluck you up: for I repent me of the evil that I have done unto you.

11

Be not afraid of the king of Babylon, of whom ye are afraid; be not afraid of him, saith the

Lord

: for I am with you to save you, and to deliver you from his hand.

12

And I will shew mercies unto you, that he may have mercy upon you, and cause you to return to your own land. Jeremiah 42:9
Honestly, what an amazing promise!
However, God knows his people well and follows this with a warning about going to Egypt. Egypt is the people's plan for safety. They can go, but He will not be with them. They must stay put - abide - where He is and trust His promise.
Here's the deal - the people didn't really want God's protection or his thoughts about the situation. As Jeremiah says
20

For ye dissembled in your hearts, when ye sent me unto the

Lord

your God, saying, Pray for us unto the

Lord

our God; and according unto all that the

Lord

our God shall say, so declare unto us, and we will do it.

21

And now I have this day declared it to you; but ye have not obeyed the voice of the

Lord

your God, nor any thing for the which he hath sent me unto you.
They knew the "right thing" was to pray, but the people had no intention of abiding in God's commands. They already had a plan and were going to do it in their own strength.
Wow! How often do I do that? God is saying I will protect, care, provide for you - just stay here, even if it is a bit scary. Instead I decide I need to travel somewhere else that looks safer in my own eyes. Somewhere so that I can do it on my own.
So abiding is about being with God - even in difficult places- maybe especially when it is tough, trusting that He is with us and will care for us.
We also need to pray and be willing to do what God says. He knows if we already have plans and are just doing it for show. It is not pleasing to him.
Am I abiding where he put me (even if it is a foreign place) or trying to move to Egypt?